Before you know it Christmas will be here. You're probably thinking 'we haven't even had turkey yet'. But that's the thing. We get so busy this time of year preparing for Thanksgiving that the Christmas season sneaks up on us. I like to get my Christmas cards out into the mail the day after Thanksgiving (or no later than December 1st) How can we do that if we don't start preparing now? For the next couple of weeks we're going to keep you inspired and motivated to get it done and be ready!
The first thing we can do to be prepared is make a list (and check it twice
;)
) of who you want to send a card to. Then you'll know just how many cards you need to make.
Check back tomorrow for our next tip on how to be prepared for the holiday season.
If you're a scrapbooker or maybe the person in charge of preserving your family's memories, check out the
Happy Happy Christmas workshop
. A bundle designed to help you be ready to preserve your family's Christmas memories and more!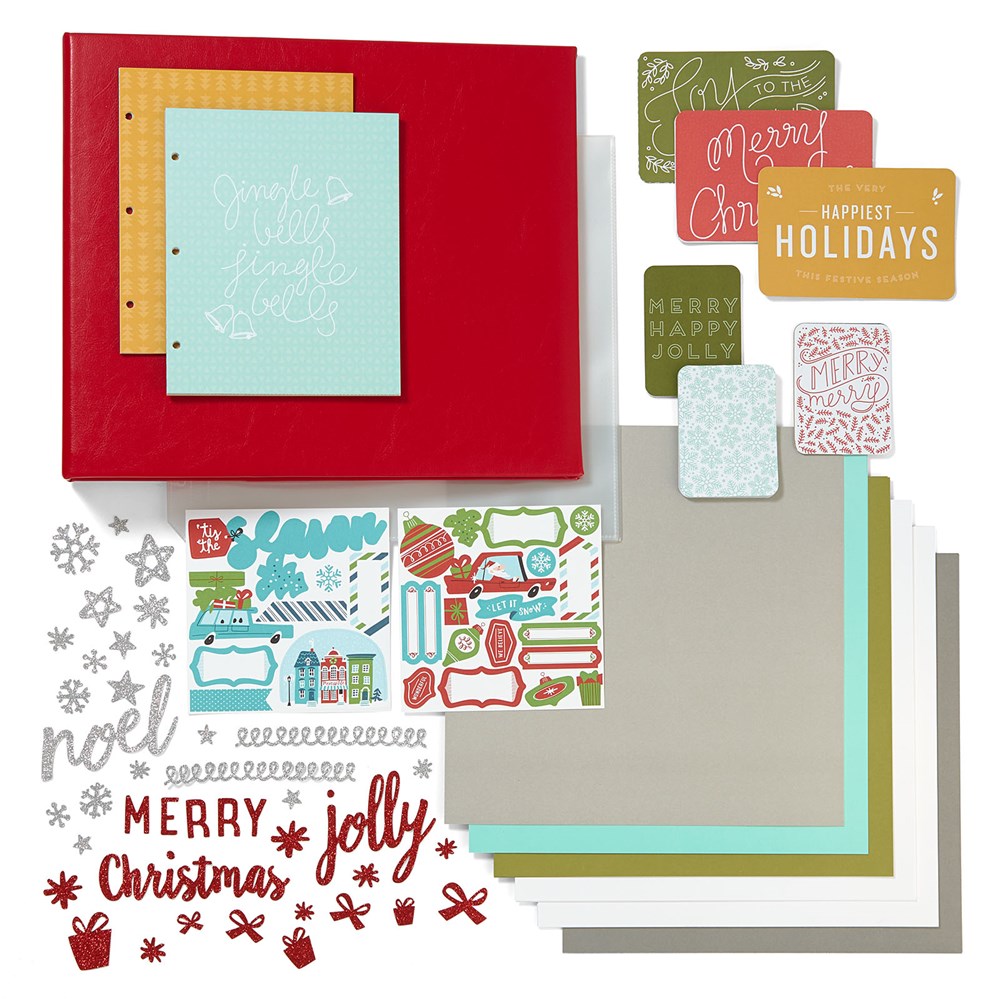 The Happy, Happy Christmas Campaign features a workshop designed to help you have a happy, happy Christmas! We have made this workshop to help you create not only a beautiful Christmas album, just in time for the holiday season, but also to give you the materials to create four additional items that would make beautiful holiday gifts! It's like getting five amazing projects all in one workshop!
During November, save over 10% off the retail value when you purchase one of the 12″ × 12″ album bundles (
CC1179
and
CC1180
) for only $69.95 each! This bundle includes an exclusive guide to walk you through the steps of assembling five beautiful 2-page layouts. Add on additional items to make additional projects with your leftover materials, too!